Ted Cahall – SCCA Amateur Racer
Ted Cahall is an SCCA race driver and the creator of the MARRS Points tracking website. He has raced in the SCCA National Championship Runoffs three times in 2010, 2011, and 2013 in the SpecMiata (SM) class. He competes regionally in the Washington DC Region MARRS series and thus created the marrspoints.com software to help track the results and points in that series each year.
Ted's plans for 2019 include both competing in all of the MARRS races regionally, as well as attending the SCCA National Championship Runoffs at VIR in Alton, VA.
Ted Cahall – Racing Beginnings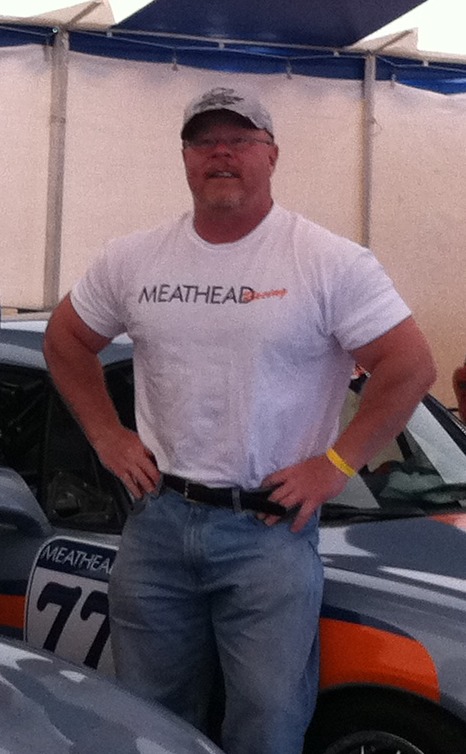 Ted Cahall is an SCCA Club Racing enthusiast. He competes in the Spec Miata class in the Washington DC Region of the SCCA Northeastern Division. Ted completed his rookie year of SCCA Club Racing in 2009. All of his 2009 races were part of the Mid-Atlantic Road Racing Series (MARRS) in Summit Point, WV. Ted drove his 1999 Spec Miata for all of those races.
In 2010, Ted raced in both the MARRS regional races and SCCA national races as well. He concluded the year at the SCCA National Championship Runoffs where he finished 33rd out of 63 cars. This included a net 4 car penalty.
Ted Cahall and Corvettes
Aside from SCCA Club Racing, Ted currently owns two Z06 Corvettes. In 2008, he drove his C5 2001 Corvette in various PDX and HPDE instructional driving events at Summit Point Motorsports Park in West Virginia. He attended similar instructional events in 2005 and 2006 at Pacific Raceways in the state of Washington.
Ted Cahall started his love for Corvettes back when he was "knee high to a grasshopper" in Fairview Park, OH. He was three or four years old when he spotted his first "Stingray". He realized his dream in 1995. He bought his first brand new C4 Corvette for a bit over $30k. Since then he has always owned at least one Corvette. He currently owns a 2001 C5 Z06 Corvette and a 2006 C6 Z06 Corvette.
High-Performance Driving
Ted Cahall started his ambitions with the SCCA in late 2005 in Seattle, WA. He first took a one-day driving course at Pacific Raceways. It was taught through the ProFormance Drving School by Don Kitch, Jr. "One look is all it took" – as they say. Ted returned for his Advanced Driving School certification in May of 2006 and was awarded his SCCA Novice Permit. He returned to Pacific Raceways numerous times for "seat time". Seat time allows 10-20 cars on the road course at a time with special passing areas and rules.
In 2007 Ted moved to Virginia and began work at AOL. The new job, heavy workload, and general lack of understanding of the WDCR SCCA system precluded Ted from hitting the racetracks in 2007. Finally back on track (no pun intended), Ted was able to make three different HPDE / PDX outings in 2008. Two of these events were instructional "High Performance Driving Events" in Summit Point, WV – similar to "seat time" up in Seattle. One was sponsored by the SCCA and the other was sponsored by the Northern Virginia Corvette Club. The third event was another High Performance Driving Event sponsored by Mercedes-Benz AMG. It was held at the Poconos Raceway in Pocono, PA. It was great to test all of the new AMG cars on such a great race track!
First Races with the SCCA
There are several SCCA races held in the northern Virginia area under an SCCA program called the Mid-Atlantic Road Racing Series (MARRS). The plan for 2009 was to get the 2001 C5 Z06 Corvette to pass all SCCA GCRs. Instead, Ted decided to race in the Spec Miata (SM) class in the Washington DC Region (WDCR) of the SCCA. This allowed him to enter his first SCCA sanctioned race, MARRS 1 (blog), on April 19th and obtain his SCCA Regional License after his second race, MARRS 4 (blog), on May 31st.
Ted received his National SCCA Club Racing license in October of 2009. You can see all of the events that Ted attended in 2011 as well as those he attended in 2010, 2009 and 2008. The current schedule is held on the marrspoints.com site.
Ted has also tested his Corvettes at a "test and tune" at a couple of local drag tracks. In 2005, Ted tested his 2001 Corvette at Infineon Raceway in California. In 2008, Ted tested his new 2006 C6 Z06 Corvette out at Cecil County Dragway in Maryland (blog). Please note, these tests were done on a professional test course operated by professionals. Safety is always Ted's top priority.
This blog is dedicated to the racing adventures of Ted Cahall and his brothers Larry and Bob.