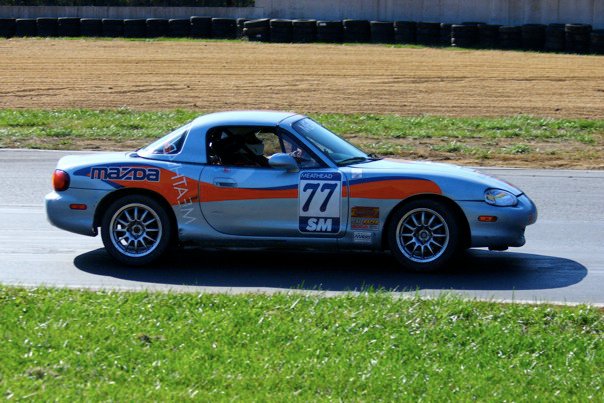 Ted Cahall owns two 1999 Spec Miatas. His first one (right) was purchased before the 2009 racing season and was used in both 2009 and 2010. The car was purchased from "Bad" Al Bell in April of 2009 and changed to #77 (aside from a few races where there were conflicts). The car had most of the original parts (engine, transmission, etc.)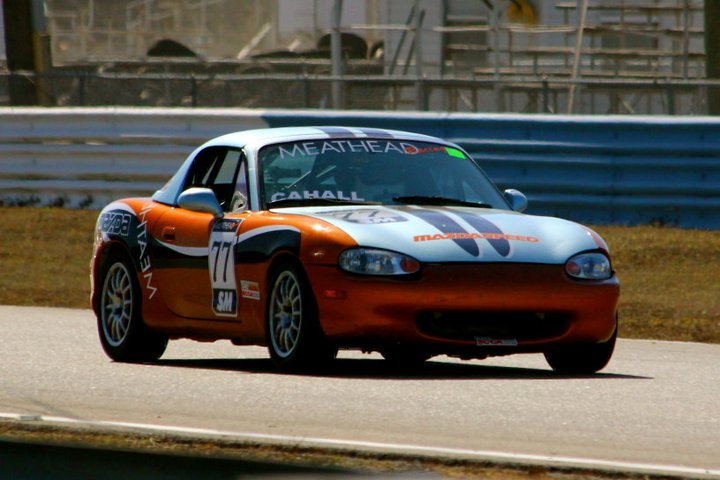 Prior to the 2010 race season, a 1.8L Rossini Racing engine was installed and the car became much faster as the engine was broken in. During 2010 season, braided brake lines were added as Ted wore through numerous sets of tires, brake pads, and cracked a few rotors. Getting faster is expensive! Ted broke his goal of a personal best lap of 1:29.9 at Summit Point Raceway in the 2010 season several times and ended with a personal best lap of 1:27.735. That would have been a track record at the end of 2008!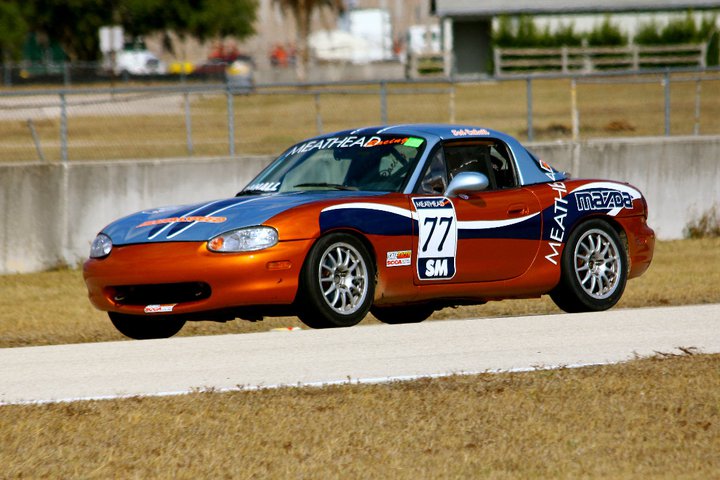 Ted finished the 2010 season in 10th place in the MARRS series after finishing in 21st place in 2009. In his rookie year as a national racer, Ted finished 33rd out of 63 cars in the SCCA National Championship Runoffs held in Elkhart Lake, WI in September, 2010.
For the 2011 season, Ted had the car repainted and new graphics added. Here are some photos of the new paint job taken while Ted raced at Sebring International Raceway in January 2011.