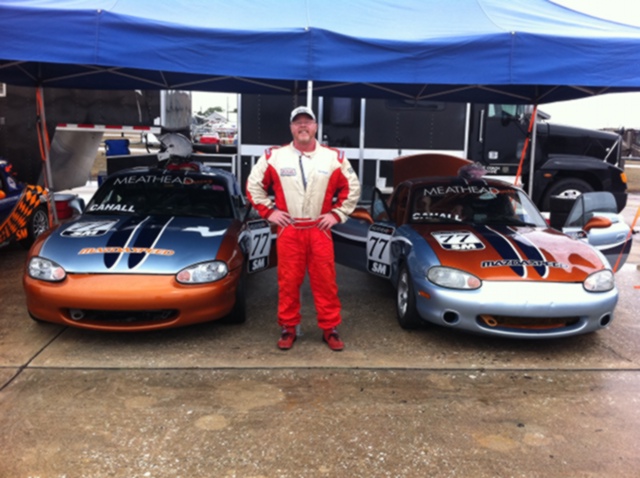 Ted Cahall owns two 1999 Spec Miatas that he races as part of the SCCA Club Racing program on the Meathead Racing team. He bought his first Miata (car to left of Ted & below left) in April 2009 (larger photo) from "Bad" Al Bell. More recently, in October of 2010, he bought his second 1999 Spec Miata – Mike "Meathead" Collins' 2010 Sheetz race car (car to right of Ted and below right – larger photo). All of Ted's racing exploits are tracked on his website.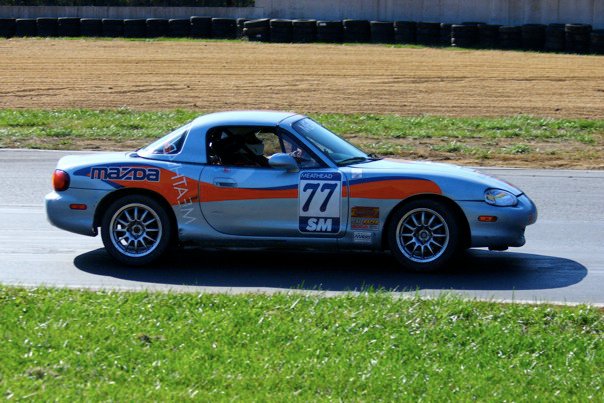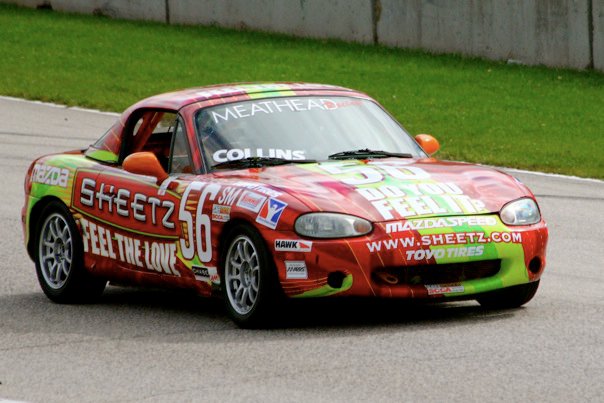 Ted started racing Spec Miatas with the 2009 Spring SCCA Driving School. He rented a car from Meathead Racing for both day 1 and day 2 of that event. After completing driving school, Ted participated in the SCCA Spring PDX (blog) followed by the Spring Club Trials (blog). It was after the Club Trials that Ted decided to buy the car from Al instead of continuing to rent.
Ted raced his first official race in April of 2009 as part of MARRS 1 (blog). After completing his second officially sanctioned race, MARRS 4 (blog), Ted obtained his SCCA Club Racing Regional License.
Ted attended a number of MARRS racing events in his Spec Miata in 2009 and 2010. You can see his: 2010 and 2009 events, his upcoming 2011 event schedule, as well as his general racing history on his website. Part way through the 2009 season, Ted received his SCCA Club Racing National License as well. In 2010 Ted competed in both Regional (MARRS) and National SCCA Club Racing events.
A gallery of Ted's car during the 2009 MARRS 4 event is shown below.