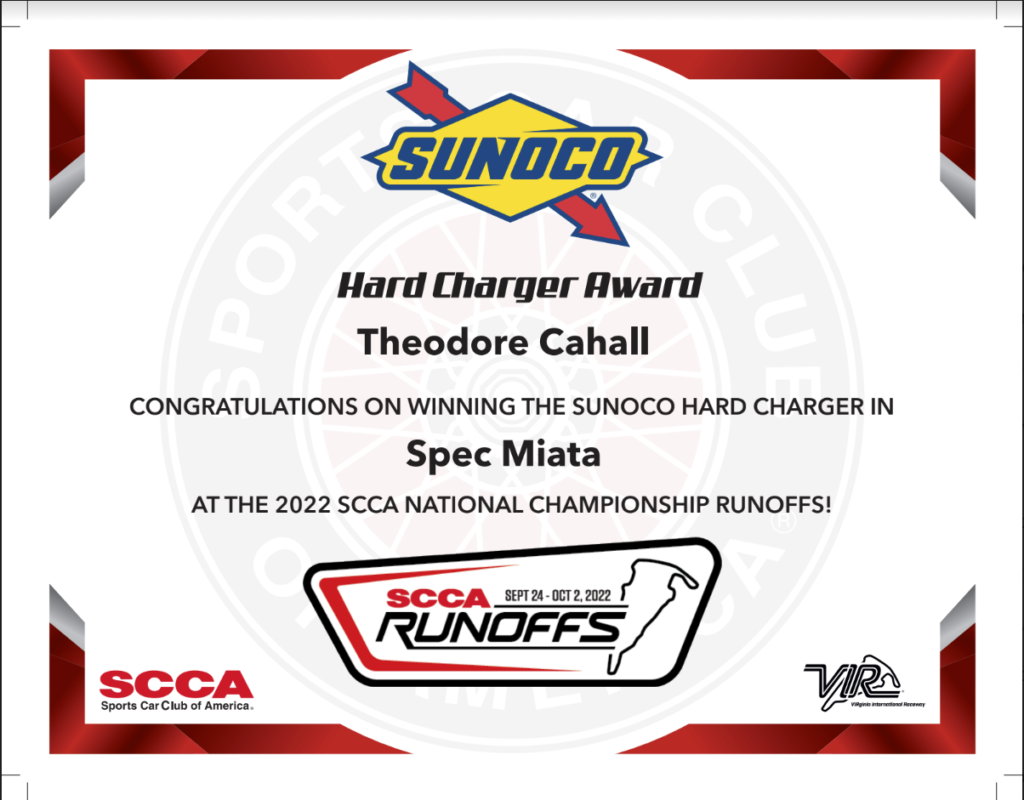 The 2022 season was fairly rewarding for Cahall Racing. Three main objectives were hit for the season:
Race in the MARRS series in both SM and STL classes
Qualify for the SCCA Runoffs in both SM and STL classes
Attempt to win the "Ironman" MARRS award for most races in the season

Ted finished 1st in the MARRS STL class and took home the Championship trophy. He also finished 4th in the MARRS SM class – although far behind the top three finishers.

Additionally, he did win the MARRS Ironman award for the first time after coming in 2nd the previous year by one race.

Most significantly, after qualifying for the Runoffs in both SM and STL, he won the "Sunoco Hard Charger Award" for most positions gained in the SM Championship race. Advancing from 48th position to 14th – hit best finishing position at the Runoffs after 5 attempts.

Looking forward to working on all of these goals for 2023. So far, all are on track!